Pin It
In a
recent post
, I had mentioned a Smiley360 Mystery Body Lotion Mission that I was participating in. To start the mission off, Smiley360 sent me a two-ounce bottle of body lotion without any brand name label (the ingredients were actually listed). Upon first trying the lotion out, I noticed a very familiar scent as if I had actually tried this product before, although I couldn't quite place it.
About a week later, I took a mission survey on the product, which is when I found out that this mystery lotion was actually Vaseline Total Moisture. The familiarity made a whole lot of sense after that, since I have used this brand in the past. Smiley360 then sent me a three-ounce bottle of the
Vaseline
Total Moisture body lotion (branded bottle).
What I love about this particular body lotion is that it leaves my skin moisturized throughout the entire day. It contains pure oat extract and Stratys-3, so it's never greasy and actually absorbs really well. As for the scent, it is just "okay." That is the one thing that I would probably change if I could. I usually like scented lotions, but this had a little too much of a perfumey smell for even myself. Good thing this is only a minor issue, and the performance of the lotion outweighs that aspect. In the future, I would really love to try the Aloe Fresh and Cocoa Radiant versions of this lotion.
All in all, Vaseline Total Moisture body lotion does hit the mark. It's a great product for dry skin and all day moisture.
Never heard of Smiley360? In a collaborative effort, Smiley360 members help shape today's market by providing valuable feedback via brand missions. If you like trying new products and providing feedback on your experience, then Smiley360 might be for you. For more information or to sign up, you can visit the Smiley360 page here.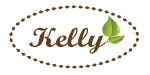 Although I received a free product to try, courtesy of Smiley360 and

Vaseline

, no other compensation was provided. The views and opinions expressed here are purely those of my own. Please see my disclosure policy for further information.