Pin It
Thanks to the generosity of Dial, I recently had the opportunity to try out their Complete
Foaming Hand Wash
in the new holiday-themed bottles.
These arrived right before Thanksgiving, and couldn't have done so at a better time. We had just finished decorating the house for Christmas and began getting everything prepared for the big holiday feast, so having this around was a real plus.
The Dial Complete Foaming Hand Wash Holiday Collection comes in four different festive designs, Santa, Snowman, Candy Cane, and Holiday Scene. I received both the Candy Cane and Snowman designs to try out in my home. First, I would love to point out how adorable these are. Dial did such a great job with the holiday designs. They really do create a cheerful ambiance wherever they are placed, and make such a nice addition to the holiday décor in my home.
What's inside is just as great. Dial Complete Foaming Hand Wash is antibacterial and kills 99.99% percent of germs, yet it is still gentle on skin. This came in handy when prepping our Thanksgiving turkey and other fixings. My favorite part is the scent. Unlike many traditional antibacterial soap products, this one had a very sweet aroma, almost reminiscent of some type of berry.
If you are in the mood to add a little holiday cheer to your hand washing routine, then I highly recommend trying the Dial Complete Foaming Hand Wash Holiday Collection. For more information you can visit Dial's
website
or
Facebook page
. While there don't forget to enter the
Happy Holidays from Dial
sweepstakes for a chance to win $50.00 and a collection of free products!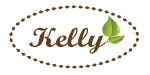 Although, I received

two free products from

Purex Insiders/Dial, no other compensation was provided. The views and opinions expressed here are purely those of my own. Please see my disclosure policy for further information.