Pin It
I'm currently enrolled in a BzzAgent Campaign for Neutrogena's Norwegian Formula Hand Cream, which came just in time for the winter months that tend to wreck havoc on my skin and nails.
Winning the 2012
Good Housekeeping
Seal, Neutrogena's Norwegian Formula Hand Cream is not your typical lotion. It contains high concentrations of glycerin. This gives it a thick consistency, which makes it the perfect formula to alleviate any issues with severely dry or chapped skin. Just a little dab of this stuff really does go a long way. In fact, a modest two-ounce bottle actually contains over 200 applications!
As mentioned above, sometimes the colder months can really do a number on my hands and cuticles. Simply rubbing in a small pea-size amount of this cream really helps to soften them up.
There are two versions of Neutrogena's Norwegian Formula
Hand Cream
, original and fragrance-free. For the original version, the fragrance is very light, so it's perfect for anyone who may be sensitive to strong perfumes or scents.
Although the product specifies that this is a "hand cream," it can actually be used any where you would need added moisture. I applied the cream to my elbows, and they were instantly smooth. This cream is also wonderful on feet and has recently replaced a product that I was previously using for my nightly regime.
Neutrogena's Norwegian Formula Hand Cream can be found in most stores that sell the same type of products and averages anywhere from $3.70 to $6.00 depending on where you purchase it. If you are prone to dry or even chapped skin, then I highly recommend giving it a try.
If you do decide to give Neutrogena's Norwegian Formula Hand Cream

a

go,

please stop on back to let me know how it worked for you!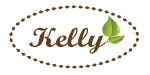 Although, I received a product for free, courtesy of BzzAgent and Neutrogena, no other compensation was provided. The views and opinions expressed here are purely those of my own.
Please see my disclosure policy for further information.