Pin It
As a SheSpeaks blogger, I was recently chosen to try out L'Oreal's Magic BB Cream. This is an all-in-one product, which aims to correct, hydrate, prime, and perfect skin. L'Oreal's Magic BB Cream contains antioxidants such as Vitamins C & E. It's also infused with Panthenol and Glycerin, allowing for up to 24 hours of moisturizing
While I have tried various types of other
BB cream
brands, I've never previously used L'Oreal's version, so I was pretty excited to give it a go. I had received the cream in "light." My own complexion is light to medium and I typically use a pure beige foundation if needed. Upon first dispensing a little of the cream onto my fingertips, I was a bit confused, because the color was an almost off-white shade. Other brands of BB cream that I've used were usually more or less the same shade as traditional foundation, so of course my initial reaction was that this cream is going to be way too light for my complexion.
I didn't let it dissuade me, though, and continued to apply the cream onto my face. Afterwards, I was pleasantly surprised by what I saw. The cream actually does a wonderful job at blending right in with my skin tone. It actually changed shades right before my eyes. I have to say, it always amazes me when a foundation, primer, or other face cream does this. I was pretty impressed. L'Oreal's Magic BB Cream actually has self-adjusting beads that help even skin tone. Plus, the scent is nice and light--too perfumey at all.
Since this product is very sheer, I wouldn't necessarily recommend it for full skin coverage; especially if you are looking to conceal scars or blemishes. If you are, however, looking for a nice
primer
or don't need the all over coverage that typical foundations often provide, then I would definitely recommend giving the L'Oreal Magic BB Cream a try. This product really does a great job at offering a wonderful glow to my complexion with that "barley there" feeling.
L'Oreal's Magic BB Cream comes in a convenient one ounce plastic tube. You can find it at any major store that sells L'Oreal beauty products. The price is roughly about $10.95, but the good thing about this product is that a little goes a long way.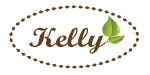 Although I received

a

free product to try, courtesy of SheSpeaks and

L'Oreal

, no other compensation was provided. The views and opinions expressed here are purely those of my own. Please see my disclosure policy for further information.