Pin It
During the colder months, I like to choose products that provide my skin with a little extra moisture. That is why I was excited to try the new Dial Coconut Water Body Wash. If you've been reading my blog for a little while, then you probably already know that I pretty much love anything that has to do with coconut.
This new body wash from Dial is the first of its kind to actually contain coconut water, which really helps to hydrate and nourish skin. I have always thought of coconut water as a refreshing beverage full of antioxidants and electrolytes, so I was intrigued to see a body wash infused with it.
The product lathered up really well in the shower and did such a nice job at leaving my skin hydrated, afterwards. I also enjoyed it's fresh clean scent, which has soft hints of both floral and coconut. This may sound funny, but it's like a little tropical paradise for your skin. Who doesn't need a little of that once in a while?!
You can find the new Dial Coconut Water Body Wash at any major grocery store or retailer that sells similar products.You can even visit Dial on Facebook to print out a
$1.00 off coupon
, which can be found under the
Coconut Water
tab.
While visiting their Facebook page, don't forget to also enter the Dial
Healthier Skin. Healthier You. Sweepstakes
! One lucky grand prize winner will receive $1,000, and 250 second place winners will receive a free bottle of the new Coconut Water Body Wash.
Now who's ready to for another giveaway right here on Our Everyday Harvest?!
Dial was generous enough to provide me with some extra free-product coupons for the new Coconut Water Body Wash. Two readers will win one coupon (Maximum Value: $4.19), so that they can try this awesome new product for themselves.
TO ENTER THIS GIVEAWAY, PLEASE FOLLOW THE RAFFLECOPTER PROMPTS, BELOW.
(I've also included additional entry options that can be done, daily, to increase your odds of winning!)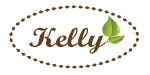 Although, I received a free product, courtesy of Dial, the views and opinions expressed here are purely those of my own. Please see my disclosure policy for further information.