Pin It
As some of you may already know, I'm a big fan of the Purex line of laundry detergents. I wanted to share my recent experience after trying out their Natural Elements brand in the new Tropical Splash scent.
This new scent is infused with the amazing aroma of pineapples and coconut. My husband says it smells like juice. I like to joke and call it a Pina Colada for my washing machine. The fragrance is just that delicious! Now I wouldn't normally use the word "delicious" when referring to laundry detergent, but that is really the best way to describe the scent.
Like all
Purex
detergents, it does a great job at getting our clothes clean and provides DirtLift Action for that extra cleaning power. The Natural Elements line of detergents are also hypoallergenic and dye-free, so it's gentle enough for those with sensitive skin. Not only that, it's also comprised of a special biodegradable formula to help promote a green cleaning experience. Plus, it's optimized to perform in both high-efficiency and traditional washing machines.
If you enjoy anything infused with tropical aromas, then you are probably going to love using Purex Natural Elements in the new Tropical Splash scent.
I would like to give two Our Everyday Harvest readers the chance to try the new Purex Natural Elements Tropical Splash detergent
!
Two winners will be chosen to receive a coupon good towards a FREE bottle of Purex Natural Elements in Tropical Splash (Maximum Value: $6.00).
(I've also included additional entry options that can be done, daily, to increase your odds of winning!)
a Rafflecopter giveaway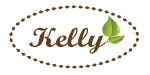 Although, I received a free product, courtesy of Purex, the views and opinions expressed here are purely those of my own. Please see my disclosure policy for further information.