Pin It
I am so excited, because I was recently chosen by Influenster to try out this year's new Spring Fever VoxBox!
For those who may not already be familiar with
Influenster
, it is a company that helps introduce community members and different brands. Members receive expert badges and take surveys so that they can be paired up with testing and review opportunities that suit them. This, in turn, helps to shape the introduction of new and future products.
Sometimes these opportunities come in what's called a VoxBox. A VoxBox is a themed package full of awesome products that some community members get to try and test out. Some Our Everyday Harvest readers who have been following me since this time last year may also remember that I got picked to review the
2012 Influenster Spring Beauty VoxBox
.
It's so great to be back this Spring to share my recent experience on the newest VoxBox program.

I am going to do things a little differently this time. Instead of writing my review for each product in one blog post, I am going to offer each one separately (five total) in an unboxing series of posts.
Without further ado, I would like to get started with my review of Spring Fever VoxBox product #1:


Secret Outlast Clear Gel Antiperspirant/Deodorant


I really enjoy using Secret products, but was never a fan of their previous clear gel deodorants. About ten years ago, I had an issue with their Platinum Protection where the ingredients actually discolored some of my shirts with almost a bleach-like appearance.
I was wary about using Secret's Outlast Clear Gel, scared that it may do the same to my clothes. I proceeded with caution--careful not wear any favorite shirts when first trying it out. You can imagine my surprise when my clothes were left untouched and in perfect condition after each use. Plus, there wasn't any white mark residue that other brands typically leave behind! (So you don't have to do the Deo Dance like Ms. Pulos, below).
Secret's Outlast Clear Gel is actually supposed to provide 48 hours of clear protection. I used it daily, so I can't exactly say if it holds that protection for a whole 48 hours, but I can attest that it provided me with continuous protection throughout the day. My favorite part was the fragrance. I received this deodorant in the Completely Clean scent, and just love how the refreshing aroma is not overpowering.
All in all, I am happy with the end result of this product and would definitely consider using it, again, in the future.
Be sure to keep posted for my second review in the Influenster Spring Fever VoxBox Unboxing Series.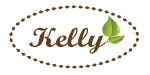 Although I received all products complimentary from Influenster for testing purposes, the views and opinions expressed here are purely those of my own. Please see my disclosure policy for further information.