Pin It
I recently updated everyone on my
latest opportunity
to try out five great products in the Influenster Spring Fever VoxBox. Welcome to Review #2 in my Unboxing Series.
A Spring VoxBox could not be complete without a sweet treat!
That is why I was really excited to see the new S'mores Kandy Bar Kake included in mine. The best way to explain this new product is that it's actually a cross between a
candy bar and a cake
. I have always enjoyed Tastykake products, and couldn't wait for the chance to try this one. Actually, I think my hubby was a bit more excited than I was, because he had his eye on it as soon as I took it out of the box. Of course I always share my sweet treats with my family, so we both split it.
The verdict was unanimous. These little bars are quite yummy!
I'm not typically a fan of crème filled cakes, so I was pleasantly surprised how much I enjoyed this one. It wasn't overly sweet. The graham cracker cake was soft and really helped balance the flavor and of course the chocolate portion (made with real Hershey's cocoa) was delicious. This snack is a great alternative for when you aren't at the campfire to make the real thing. The only downfall was not having more than one to share.
Tastykake's Kandy Bar Kakes come in three separate varieties—S'mores, Peppermint, and Peanut Butter. I honestly cannot wait to try the Peanut Butter ones.
Oh and no matter which one you try, don't forget to couple it with a nice cold glass of milk!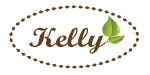 Although I received all products complimentary from Influenster for testing purposes, the views and opinions expressed here are purely those of my own. Please see my disclosure policy for further information.