Pin It
Today, I am going to continue my Unboxing Series with a review of the third product that was included in my Influenster Spring Fever VoxBox. In case you've missed it, my reviews of both the
first
and
second
products are already posted. Be sure to check them out, along with another great product that I will be talking about, below.
Schwarzkopf Professional OSiS+ Dust It
When I first unboxed this product, it took me a minute to figure out what it was for. I knew it was a hair product, but since it appeared to be a powder, I initially thought it was dry shampoo.
Schwarzkopf Professional OSiS+
Dust It is actually a matifying powder that helps texturize and provide volume to your hair. Unlike dry shampoo, the consistency of this powder is quite different. If you sprinkle some Dust It onto your hands, you'll notice that it has almost a sticky feel to it.
The best recommendation for using this product is to part your hair in sections at the root and sprinkle just a dab onto your scalp. Afterwards, you can work the product in with your fingers to achieve your desired style. The great part about this stuff is that no teasing is necessary in order to give your hair a little more texture and height. This, in turn, adds less stress and possible breakage to your hair.
The Dust It product works best on dry hair and provides a long-lasting hold, but if you ever find your hair going limp throughout the day after using it, just work your fingers back into your scalp to get the volume going. For those who are sensitive to strong fragrances, you'll also be happy to know that there is absolutely no scent in this product.
With the Schwarzkopf Professional OSiS+ Dust It matifying powder you'll definitely be able to get creative with your hair, by molding it the way you choose. I actually enjoyed the styles that I achieved while using it. If your hair is in need of a little extra texture or "ompf," then I definitely recommend giving it a try.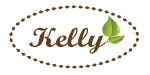 Although I received all products complimentary from Influenster for testing purposes, the views and opinions expressed here are purely those of my own. Please see my disclosure policy for further information.