Pin It
Welcome to review #4 in my Influenster Spring Fever VoxBox Unboxing Series, I do hope that you've been enjoying my reviews, so far. In case you happened to miss the first three, you can find them here:
Broadway Nails imPRESS Press-on Manicure
I have to admit, I was honestly excited to find that these were included in my Spring VoxBox. I love the look of nicely manicured nails, but don't always like waiting for the long dry time that often comes with traditional nail polish. Being currently pregnant, I choose not to go to the salon (harsh fumes) and not to use the typical glue press-on nails. The
Broadway Nails imPRESS Press-on Manicure
used a sticky tape that is already placed on the nails in the packaging, so I was happy that I could easily give myself a no-fuss pretty manicure without using any nasty chemicals.
Unfortunately, certain aspects of this product fell short for me in the end. Upon unpackaging the nails, I noticed that many of them were quite small. I don't necessarily have large hands, but they are definitely not petite. I felt as though the sizes included in my box were made for someone with tiny hands. While I was able to get a couple of the nails sized up with accuracy, I did have trouble finding ones that perfectly fit my thumb and a few other fingers. To be a good sport, I did the best I could and went ahead with using them, even if some of the sizes were a bit off. I did this, because I really wanted to see if the staying power was strong enough (just in case I happened to come across a pack with a better looking fit in the future).
Upon donning my new manicure, which was very pretty by the way, I noticed that these nails really didn't last too long for me. I would say I was able to wear them for up to two days, before they starting peeling up or falling off. Perhaps it was because the sizing was a bit off for me, but it's kind of hard to say. I sometimes do my housework without wearing rubber gloves, so this may have also been to blame (again, hard to say).
If you only do light work with your hands and they are more on the petite side, then Broadway Nails imPRESS Press-on Manicure may very well be the right product for you. Honestly, I feel as though this product is better if you only need to pretty up your nails for a special event. If they had the correct sizing for my nails, then I would probably consider using them, again, perhaps for a one-day event such as a wedding, shower, etc.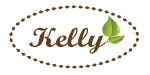 Although I received all products complimentary from Influenster for testing purposes, the views and opinions expressed here are purely those of my own. Please see my disclosure policy for further information.