Pin It
Without further ado, here is the fifth and final review in my Influenster Spring Fever VoxBox Unboxing Series. In case you've missed my other other four reviews you can read up on them here:
NYC New York Color Applelicious Glossy Lip Balm
I am huge fan of lip glosses and balms, especially during the warmer months when I prefer a more delicate tint on my lips. That's why I was so excited to see the
NYC New York Color Applelicious Glossy Lip Balm
included in my Spring Fever VoxBox.
This product does a really nice job at providing long-lasting moisture on my lips without leaving them feeling waxy. It also offers a soft and pretty pinkish-red hue, which is perfect when I just need a small hint of color on my lips. If you do favor more of an all-over color look on your lips, this product also makes a great top layer over your regular lipstick, giving it a nice subtle glossy appearance.
The sweet fragrance is also a nice touch, although I can't really say it has an actual apple scent. That was actually surprising for me, considering the name of the product--and of course the adorable little apple shape set in the middle of the gloss stick. (Isn't that just the cutest touch?!?)
All in all, I really enjoyed this product! If you are looking for a lip balm that offers ample moisturization, along with a subtle hint of color, then I recommend giving the NYC New York Color Applelicious Glossy Lip Balm a try.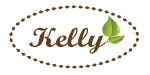 Although I received all products complimentary from Influenster for testing purposes, the views and opinions expressed here are purely those of my own. Please see my disclosure policy for further information.