Pin It
I wanted to share an awesome woman's clothing store that I had recently come across called Shabby Apple.
Shabby Apple is a boutique with
vintage-inspired
clothing for women. They are widely recognized for providing quality products and even donate 5% of their dress sales to support women worldwide.
Here are a few of my favorite styles from them:
Everyone's body style and shape is different and one of my favorite things about their dresses is the fact that they are both modest and come in all sorts of different styles to accommodate each individual woman's best attributes. There is pretty much something for everyone!
Having said that, one of the biggest things for me, lately, is finding cute summer dresses that are maternity friendly and will accommodate my new preggy belly. Shabby Apple even offers
delightful styles
just for that:
Here are two on my summer wishlist
They also don't stop at just dresses. Shabby Apple offers all types of clothing and
accessories
:
How pretty are these dangling pearl earrings
These tops are just darling


I have so many more favorites…I couldn't list them all here even if I wanted to. If you are looking for fun and unique styles this summer (or for any season), then I highly recommend taking a peek at what Shabby Apple has to offer.
To give one lucky Our Everyday Harvest reader a head start on their favorite fashion picks, Shabby Apple has teamed up with me to sponsor a wonderful giveaway. One winner will be chosen to receive a $50.00 gift card good towards their next Shabby Apple purchase.
To enter please follow the Rafflecopter prompts, below.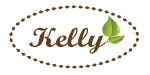 Although, Shabby Apple is providing a $50.00 gift card to one Our Everyday Harvest reader, no other compensation was provided. The views and opinions expressed here are purely those of my own. Please see my disclosure policy for further information.