Pin It
Last week, I had mentioned my most recent
surprise
from Influenster, where I was chosen to test out their new Rose VoxBox. There are lots of great items included in this VoxBox, and I cannot wait to share my thoughts and opinions on them! I will discussing each product in a new five-part unboxing series for everyone to read.
I hope you enjoy! :-)
The first item in my Influenster Rose VoxBox is:
Lindt Lindor Chocolate Truffles
I absolutely love chocolate, and I'm definitely no stranger to Lindt's family of delicious chocolate products, including these truffles (I've been enjoying them for over a decade). In fact, Lindt's Lindor Truffles are one of my favorite indulgences from this brand. They are always so creamy; even the firmer outer shell practically melts in your mouth.
I received the milk chocolate truffle in my Influenster Rose VoxBox. The only downfall was that there was only one in the bag (which disappeared a few seconds after taking the photos that you see here). Now how could I resist this indulgent Swiss chocolate treat!?
For those of you looking for a little something more than traditional "milk chocolate," there are actually tons of great flavors to choose from, including:
Caramel
Citrus
Coffee
Coconut
Dark
Extra Dark
Hazelnut
Milk
Mint
Orange
Peanut Butter
Sea Salt
Stracciatella
Vanilla
White (this one has always been my favorite…YUMMY!)

If you are a chocolate lover and haven't already tried Lindt's Lindor Truffles, you are definitely missing out. I highly recommend giving this sweet treat a try. These are now sold at many major retailers and usually cost about $3.99 for a 5.1 ounce bag.
I also recommend liking
Lindt on Facebook
, where you can find other great money-saving coupons from time to time.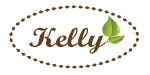 Although I received all products complimentary from Influenster for testing purposes, the views and opinions expressed here are purely those of my own. Please see my disclosure policy for further information.