Pin It
I was recently chosen to receive the new Rose VoxBox from
Influenster
! In case you may have missed my previous posts, I've shared reviews of these four products:
The fifth and final item in my Influenster Rose VoxBox is a little something for the tootsies:
Dr. Scholl's For Her Cozy Cushions


My initial thought when I saw Dr. Scholl's For Her Cozy Cushions in my Rose VoxBox was, "how neat!" I had never seen a fuzzy shoe insole on the market (at least I can't recall that I have). They reminded me of fuzzy slippers made into actual shoe insoles.
Dr. Scholl's For Her Cozy Cushions help to:
Keep feet warm and dry (Perfect for the winter season that is just upon us)
Provide support for any boot or casual shoe (Just slip them into your favorite pair of shoes and go)
Offer support on hard surfaces (Great for when you are on your feet all day...just in time for holiday shopping)
I'm already a fan of the
Dr. Scholl's For Her
line, so I was excited to have the chance to try out the newest addition to this family of products. These insoles come in one size, 6-11, and can be cut down to better fit your own shoe/foot. They have grooves that make resizing them quite simple. A word of caution, though—cutting the the insoles can be a bit messy as the loose fuzz does come off a little. I was wearing black pants when I cut down my insoles…YIKES!
As far as using them, they were definitely very cozy and I could tell that my feet would be kept nice and warm in the cold weather. The only issue for me was the fact that they made my boots a little too tight, which kind of prevented me from being able to wear them for an extended period of time. I decided to also try them in a regular pair of shoes, but unfortunately I still had the same problem. To be fair, I've decided that I would give them another try in my boots after my baby is born (maybe they will fit better then). In the meantime, I went ahead and placed them in my slippers. This worked out nicely by giving my feet an extra bit of cushion and warmth around the house.
Dr. Scholl's For Her Cozy Cushions are sold at major stores that sell like products, and typically retail for about $12.49. Plus, they come with a full money-back guarantee if you are not completely satisfied (just be sure to hold on to the sales receipt and UPC code).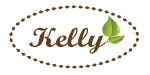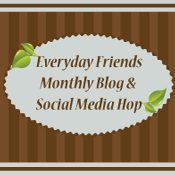 Although I received all products complimentary from Influenster for testing purposes, the views and opinions expressed here are purely those of my own. Please see my disclosure policy for further information.