Pin It
In case you've missed my previous post, I was recently chosen to try out the new
Rose VoxBox
from Influenster. If interested, you can catch up on my first two reviews
here
and
here
.
The third item in my Influenster Rose VoxBox is a little something glamorous:
Rimmel London Scandaleyes Retro Glam Mascara
I must say that I really like this brand of mascara. The product that I received came in black, which is great, because that is the typical mascara color that I like use on my eyes.
My absolute favorite aspect is the brush, which is really chunky and the perfect length. It also contains a good quantity of bristles, that helps separate the lashes and provides a full sweep of my entire lash line, without clumping or flaking. As for
staying power
, the Rimmel London Scandaleyes Retro Glam Mascara really keeps my lashes looking lush all day long and doesn't run or fade.
Another plus is the packaging, unlike other mascara containers, this one actually makes a little clicking sound when it is completely closed. Not that I have ever had an issue with my mascara leaking in my makeup bag, but nonetheless I thought this was a pretty neat feature.
I tend to be very picky when it comes to mascara and do have a small selection of favorites that I typically migrate back to, but I was really pleased with the Scandaleyes Retro Glam Mascara and would definitely purchase this product in the future.
Rimmel London's Scandaleyes Retro Glam Mascara normally retails for about $5.99, so even the price is just right. If you love trying out new cosmetics, then I recommend giving it a try. With the quality and price, it is definitely worth it!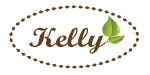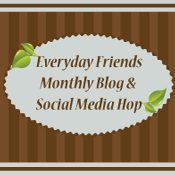 Although I received all products complimentary from Influenster for testing purposes, the views and opinions expressed here are purely those of my own. Please see my disclosure policy for further information.