Pin It
For those who may have missed my previous posts, I was recently chosen to receive the new
Influenster Rose VoxBox
. It's been a blast trying out all of the great products that were included. So far, I've shared my reviews of :
Without further ado, the fourth item in my Influenster Rose VoxBox is a little something to fancy up your manicure:
This polish kit is actually really neat, because it pretty much has everything in one kit, allowing you to create that famous manicured "ombre" look on your nails.
There are only three steps to this, which are pretty clear-cut and simple:
First, apply the lightest polish to the entire nail and let it dry
Second, apply the darker polish on the tip of the nail (approximately 1/3 of the way down)
Third, apply the glitter polish to half of the nail on top of both coats, so that they all blend.
I received the "Exposure" kit, which consisted of three really pretty monochromatic gold color polishes. The polishes were of good quality and I found the application to be quite easy, even for someone like me who really has no expertise in doing manicures or other nail art. The colors in step one and two were my favorite, and I would actually consider wearing them separately as a single polish.
As far as achieving the perfect
ombre look
…well let's just say my nails tend to go through periods where they either have a growth spurt or they are shorter. Unfortunately, my nails are in that shorter phase at the moment, so it was a little difficult to demonstrate the full effect on myself, but it was worth a try:
I can say that I have seen some beautiful results on the nails of others who have used the Kiss Gradation Polish kit. Either way, I had fun using this product and would definitely consider purchasing other color kits to try out on my nails (the "Freeze" color looks really pretty). The steps were nice and simple and I still enjoyed the look that I achieved while using it.
If you're interested in giving the
Kiss Gradation Polish
kit a try, it typically retails for only $6.99 (a pretty good deal for three polishes) and can be found at most major retailers that sell beauty products.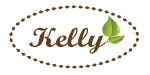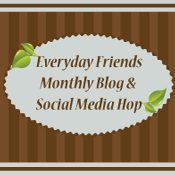 Although I received all products complimentary from Influenster for testing purposes, the views and opinions expressed here are purely those of my own. Please see my disclosure policy for further information.